If You're Using Any Of These Outdated Tech Tools, It's Time To Upgrade
jknash@x-centric.com
·
3 minute read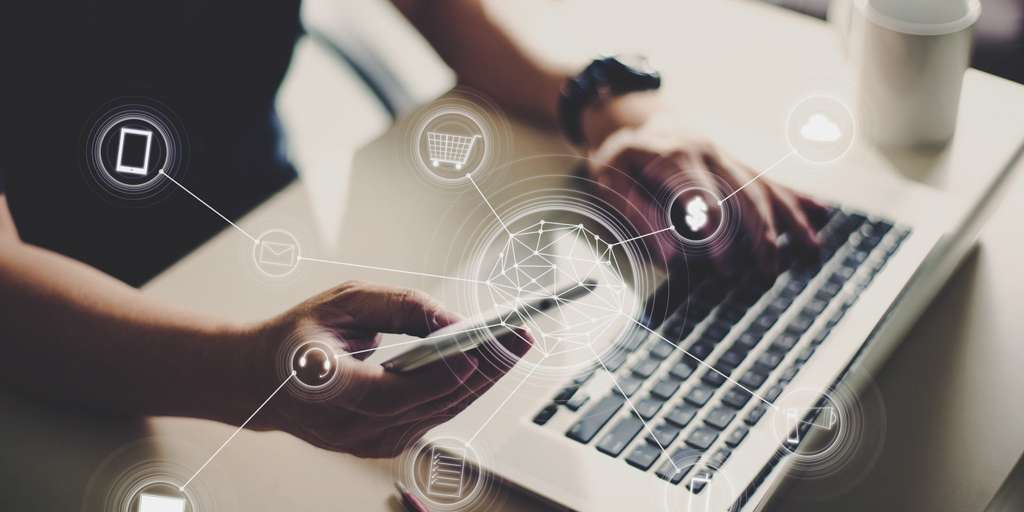 When technological innovations reach their end of life (EOL), it means no more updates, and that the technology is due for an upgrade. It's significant when technology tools no longer have access to security patches or features.
When tech tools are outdated, they don't stop working. But, using such devices will expose you to many cybersecurity risks due to their vulnerabilities. If the security is exploited, the manufacturer will be less concerned about fixing it. This means you are a continuous target for cybercriminals looking for opportunities to use the vulnerabilities.
Using an outdated tech tool is an expensive risk that leaves you at the mercy of hackers. Depending on the OS type, getting an upgrade or replacement is safer. But, to effectively use the upgrade or replacement option, all relevant data must be backed up to avoid data loss.
Are there any older programs lurking around on your business computers? Just because it's not in use doesn't mean it won't still leave you vulnerable. If you have systems that have older technology installed, this adds a weak link to your network security.
Below is a list of discontinued tools that you need to uninstall if you have them on your system.
Outdated Tech Tools That Need to Be Uninstalled
Adobe Flash Player
Adobe Flash Player was dropped by Adobe at the end of 2020. This animation tool was used widely across the web to create computer games and build websites.
But newer technology took its place, and now having Flash still installed on your PC can mean you're open to hackers attempting to exploit this no-longer-supported software. It's one that you'll want to remove to secure your system. Ensure you do it in all browsers on the device, since Flash was a browser plug-in.
Windows Mobile
Microsoft announced that Windows 10 mobile users would no longer be able to receive security updates on their devices at the end of December 10, 2019. This means that third parties could support Windows mobile, but the manufacturer will no longer provide any public updates.
For the users, this meant the end of support for such devices. As such, the users of Windows 10 Mobile were encouraged to move to more supported electronic devices such as iOS or Android.
Internet Explorer
Internet Explorer was quite a force to reckon with when it was introduced to the public in 1995. Microsoft developed various versions of the browser for Xbox and Macintosh.
In 2003-2004, the browser was prevalent and had a whooping share of 90% of the browser market share. It won its first browser war against Netscape and has dominated the browser space for a long time. But, the emergence of Google Chrome and Firefox caused its popularity to decline.
Microsoft announced that its support for Internet Explorer would end on June 15, 2022. Microsoft Edge now replaces this browser.
Windows 7
Even though Windows 7 lost all support back in January of 2020, there are still some people hanging on to this once-popular operating system. But without those vital security updates, it's a data breach waiting to happen if you still have this on a business PC.
Either Windows 10 or Windows 11 would be the OS to upgrade to. You can review system requirements on Microsoft's page and use their PC Health App tool to see if your computer can support an upgrade.
macOS 10.14 Mojave
Mac users, including businesses, often hold onto their Apple computers as long as possible because of the significant upfront cost. There's also the assumption that they are made to last longer, but this depends on the model and what you're comparing it to.
Older Macs do run into the problem of not supporting an upgrade to the next OS. This might be okay for a little while, but it's not long before the OS that it is stuck on will reach the end of life and end of security updates.
This was the case for users of macOS 10.14 Mojave at the end of 2021. The OS was put out to pasture and all support was dropped. If you have any Macs that still have this installed, they should either be upgraded to a newer OS or retired if they can't be upgraded.
Keep Your Technology Tools Current & Secure
Upgrading your outdated tech tools is easy when you consult the right IT company. Visit X-Centric IT Solutions for more information or contact us at +1-(262)-320-4477.